The sun was out today and the lighting wasn't too horrible, so I took a few more pictures of what I've been painting.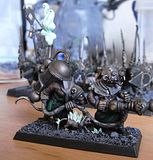 The Warpfire Thrower Team. Maybe one day they'll get to shoot something!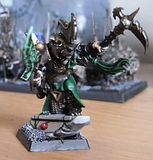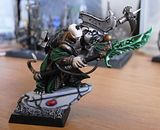 Warlord Rattagantz! The pose on this guy makes him tough to photograph.
Now these guys are done, it's time to wade through all those clan rats I've been putting off.