See, because this post is about a predator tank. AHAHAHAHAHAHAAHA. Anyway.
I've had a scruffy old predator sitting around half painted for years. It's worked it's way onto the battlefield on quite a regular basis lately, so I painted it.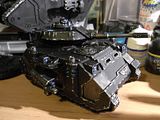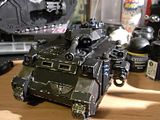 Also, exciting (!) WIP shots of a redeemer. Despite having played for way too many years, I've managed to never paint anything this large before.